GlyNAC Supports Physical Function and Healthy Aging in Older Adults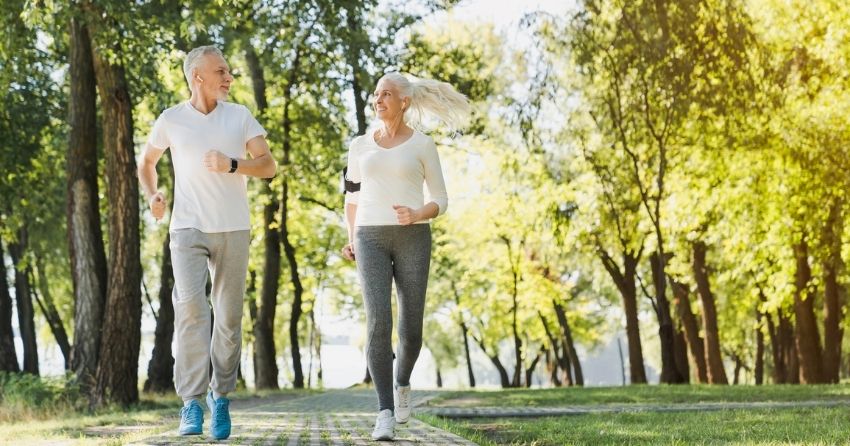 In a major step forward for anti-aging, a new study shows that glycine and n-acetylcysteine (GlyNAC) is an effective nutritional supplement that improves and reverses multiple age-associated abnormalities to support health in aging humans.  
"This is the first randomized clinical trial of GlyNAC supplementation in older humans, and it found that a wide variety of age-associated abnormalities improved in older adults supplemented with GlyNAC, while no improvements were seen in those receiving placebo," said corresponding author Dr. Rajagopal Sekhar, professor of medicine at Baylor. "These findings could have additional implications for improving the health of older humans, especially in terms of being able to be more physically active," said Sekhar.  
Getting Glutathione
Antioxidants have been a hot health item for some years. These molecules mop up harmful compounds that lead to a condition known as oxidative stress, which is a known hallmark of aging. Oxidative stress in itself can trigger other hallmarks of aging, including the dysfunction of mitochondria — the cell's primary energy source.
Glutathione (GSH) is the most abundant, endogenous, intracellular antioxidant. Not surprisingly, glutathione deficiency is associated with aging, likely due to the build-up of oxidative stress. In older adults, glutathione deficiency occurs due to impaired synthesis. Supplementing GlyNAC, a combination of GSH precursor amino acids glycine and cysteine (provided as N-acetylcysteine, NAC) can correct glutathione synthesis and levels.
In prior studies, Sekhar and colleagues identified that supplementing GlyNAC in aged mice not only improved glutathione deficiency but also corrected oxidative stress, mitochondrial dysfunction, and insulin resistance. These improvements in aging hallmarks result in lifespan extension in aging mice. "GlyNAC supplementation in aging mice increased their length of life mice by 24%," said Sekhar. 
Don't Knock GlyNAC
To Sekhar and colleagues, this raised the interesting question of whether GlyNAC supplementation could have implications for survival in people. So, Sekhar and colleagues tested whether the effects of GlyNAC supplementation would translate in older adults.
Mimicking the mouse experiments, Sekhar and colleagues observed improvements in glutathione deficiency, oxidative stress, and mitochondrial impairments after 16 weeks of GlyNAC supplementation. But that was just the start. The Baylor researchers also saw that several other hallmarks of aging were improved, such as altered intercellular communication, dysregulated nutrient sensing, genomic toxicity, stem-cell exhaustion, and cellular senescence — a phenomenon when cells stop growing and dividing.
In addition to improvements in aging indicators, GlyNAC supplementation affected physical health. Sekhar and colleagues found a significant improvement in exercise capacity, physical strength, and gait speed — reported to be associated with survival — in older humans supplemented with GlyNAC. The blood pressure levels and waist sizes also improved.
This human study provides proof of concept that GlyNAC supplementation represents a novel, simple, safe, and effective nutritional approach in humans to promote and improve healthy aging. The Baylor researchers write that a longer duration of supplementation is needed for a greater magnitude of improvement.
"Collectively, these exciting new discoveries hold great promise for improving our mitochondrial and general health as we age," Sekhar said. "We were really surprised to see so many aging hallmarks improve. This level of improvement offers clues as to how and why these aging hallmarks may be connected to one another," says Sekhar.
The Wholly Trinity
It is really important to understand that this trial supplemented GlyNAC, and did not supplement glutathione. This is because our body does not get its glutathione from food, but the body has to make its own glutathione every day. All our organs maintain different levels of glutathione in a delicate balance that favors health. Too little glutathione cannot fight the harmful oxidative stress, and too much glutathione could even result in harmful amounts of antioxidant levels.
This is why GlyNAC is a natural solution for correcting glutathione deficiency because it provides the raw materials to help cells to make their own glutathione in just the right amount.  Although NAC and GSH have antioxidant properties, the effects of their supplementation alone on age-associated defects are limited. "We believe that the improvements in this trial and in our previous studies are the result of the combined effects of glycine and NAC and glutathione, and we refer to this combination as the 'Power of 3," said Sekhar.
Baylor College of Medicine holds a patent on GlyNAC, which has been licensed to Nestlé Health Science. GlyNAC is marketed in the United States by Nestlé Health Science under the name CelltrientTM Cellular Protect. Nestlé Health Science did not provide financial or material support for this research work.
References: 
Kumar P, Liu C, Suliburk J, et al. Supplementing Glycine and N-Acetylcysteine (GlyNAC) in Older Adults Improves Glutathione Deficiency, Oxidative Stress, Mitochondrial Dysfunction, Inflammation, Physical Function, and Aging Hallmarks: A Randomized Clinical Trial. J Gerontol A Biol Sci Med Sci. 2022;glac135. doi:10.1093/gerona/glac135