Introducing Uthever® – The Purest and Best NMN in the World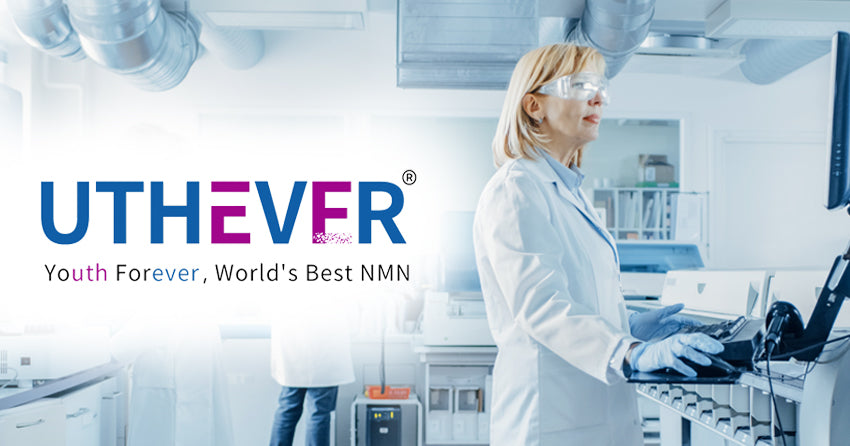 ProHealth is excited to introduce you to Uthever® NMN. When it comes to NMN, Uthever® is truly the gold standard — unsurpassed in quality, purity and potency.
Purity in a Sea of Fake NMN
Although longevity scientists have been studying nicotinamide mononucleotide (NMN) for well over a decade for its anti-aging benefits, it's only been the last few years of unlocking this molecule's potential that really brought NMN into the public spotlight.
Since then, NMN's popularity has exploded, even being hailed by some as the "fountain of youth." While true, pure NMN is certainly something to get excited about, unfortunately this sudden increase in popularity has given rise to numerous unscrupulous companies who are selling fake NMN.
ProHealth has had products from many of these companies tested by independent third-party labs and found that most contain little or no NMN. Even worse, they're often tainted with contaminants and heavy metals, including high levels of lead.
This is why it is so important to only buy NMN from a company you know you can trust. From the beginning, ProHealth has sought out only the highest quality sources of NMN available. And that is why we are so happy to be able to bring you Uthever® NMN.
What Makes Uthever
®
NMN So Special?
Simply put, it is their commitment to quality, purity and potency that sets Uthever® NMN apart. Uthever® is manufactured by Effepharm, a leading global, biotechnology manufacturer serving pharmaceutical, nutrition and healthcare industries. From research through production, Effepharm has put together an all-star team to oversee and guide each step of the Uthever® NMN development process.
Their Research and Development Team is led by U.S. doctors from GlaxoSmithKline, a research-based pharmaceutical and healthcare company that has established itself as a world-class leader in both medicine and healthcare.


Their Production Management Team is led by senior managers from Mars Wrigley, one of the world's largest food producers with numerous world-renowned brands.


Their Scientific Quality Standard Setting Team is under the direction of a former USP scientist who ensures that Uthever® NMN is in strict accordance with USP quality standards. (USP is the U.S. Pharmacopoeia and the globally recognized quality standards agency that establishes standards for pharmaceutical development and manufacturing.)
Then even beyond Effepharm's strict in-house quality control, every batch of Uthever® NMN sold by ProHealth is third-party tested in an independent U.S. lab to verify its authenticity, high-quality, purity and potency. And we make the Certificates of Analysis available on our website for you to see.
For these reasons, ProHealth chose to team up with Effepharm so we could offer you the purest and best NMN available anywhere. ProHealth is honored to be the first U.S. company to be granted trademark use of Uthever® NMN.
Ongoing Research and Development
Another thing that makes Uthever® NMN stand out in the crowd is the fact that Effepharm is the only NMN raw material manufacturer in the world to conduct human clinical trials. Effepharm's multicenter, randomized, double-blind, parallel design, placebo-controlled study to evaluate the efficacy and safety of Uthever® NMN is the largest and most comprehensive human clinical trial on NMN to date. The study was completed in March 2021 and has been submitted for publication.

Additionally, Effepharm is in the process of researching and developing several new and different uses for NMN to meet the growing needs and interests of the longevity community.
Buyer: Be Aware
Never has the term "Buyer Beware" been more appropriate than when purchasing NMN. The best way to be certain you are getting a pure, high-quality NMN is to buy from a company that has a long history of providing top quality supplements. ProHealth is currently celebrating 32 consecutive years as a Better Business Bureau A+ rated company, and we have a stellar reputation for offering only the highest quality supplements available. Together, ProHealth and Uthever® NMN are names you can trust.