Linking Immunity to the Brain: Immune System Stimulant Improves Cognition in Alzheimer's Disease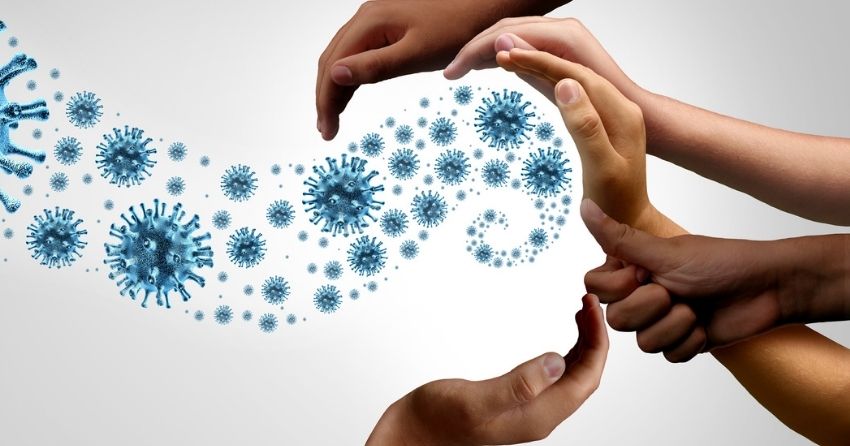 Research on the origins of Alzheimer's disease has uncovered a connection to the immune system. Now, a small clinical trial shows that sargramostim — a man-made version of a certain natural substance made in your body that stimulates your immune system to make more white blood cells to help you fight off infections — has positive effects on patients with mild to moderate Alzheimer's disease. Taken together, the potential effects of compounds that target the immune system to affect brain function represent a novel approach to Alzheimer's therapy. 
Alzheimer's and Arthritis: Clues of Immune Involvement
Several markers for inflammation, a signature immune system response, have been noted to be elevated in Alzheimer's patients. This has led scientists to explore treatment of the brain-deteriorating disease through substances that may  quell the inflammatory response (1).
Clues to this immune system and brain connection came from the observation that patients who suffer from Rheumatoid Arthritis (RA) tend to not get Alzheimer's, a chronic inflammatory disease that is otherwise highly prevalent among the rest of the population (2). Initially, scientists believed that the protective effects on Alzheimer's came from the wide-ranging doses of non-steroidal inflammatory drugs (NSAIDs) like aspirin or ibuprofen that are commonly used to treat RA. This led researchers to test the efficacy of NSAIDs — the drug class that contains ibuprofen and naproxen (Aleve) — in several clinical trials, which ultimately failed to show a beneficial effect on the development of Alzheimer's disease.
An Immune Modulator Improves Cognition in Alzheimer's Patients
Further research into the immune systems' role in Alzheimer's may lie in the series of events that lead to the development of RA and not the treatment of chronic inflammation. A special type of immune factor from bone marrow that activates white blood cells known as granulocyte-macrophage colony-stimulating factor (GM-CSF) is upregulated in RA patients. Recent research shows that GM-CSF has a powerful effect on changes seen in Alzheimer's in mice (3).
GM-CSF has been used in combination with another agent known as sargramostim for stimulating the production of blood cells in the bone marrow of leukemia patients. Researchers have noted improvements in cognition in patients that have received this type of treatment. Further investigation showed a more powerful effect when sargramostim was included in the treatment as opposed to single treatment with GM-CSF (4).
Immune-Modulating Therapy Improves Cognition
A recent study published in the journal Alzheimer's Dementia describes the results of a clinical trial in humans that used GM-CSF/sargramostim combination therapy in a group of Alzheimer's patients (7). The study sought to measure the effects of this immune-modulating therapy on cognition, and several immune markers for the disease, such as amyloid-beta and plasma markers for neurodegeneration. Participants in the study also had several different imaging studies that included MRIs and PET scans to visualize changes in their brains, before and after receiving treatment or placebo.
The combination treatment proved to be safe and well-tolerated. Findings showed that this immune-modulating therapy achieved disease-modifying results that enhanced the memory of Alzheimer's patients who have mild to moderate dementia. The immune response of these patients increased after receiving GM-CSF/Sargramostim. Participants who received the immune modulator had increases in several types of white blood cells such as monocytes, lymphocytes, and neutrophils. Inflammatory response markers were also elevated after treatment, illustrating the immunomodulatory activities of GM-CSF/sargramostim.
Cognitive tests improved significantly in the group that received treatment, with results showing memory improvements in 80% of the treatment group compared to only 35% in the placebo group. Biomarkers for Alzheimer's disease also improved. Markers for the abnormal Tau protein, one of the main causes of the disease, were reduced by 17%, and biomarkers for neurodegeneration dropped by 40% compared to the placebo group. Imaging results were inconclusive, but the researchers expect visible improvements if the study is expanded to include more participants. This relatively small trial demonstrated that GM-CSF/sargramostim therapy improved cognition and markers for Alzheimer's disease in humans. The authors expect to verify these findings in a larger trial that would follow participants for an extended period of time.
"These results suggest that short-term Sargramostim treatment leads to innate immune system activation, cognition and memory improvement, and partial normalization of blood measures of amyloid and tau pathology and neuronal damage in participants with mild-to-moderate Alzheimer's disease," said Huntington Potter, PhD, director of the CU Alzheimer's and Cognition Center, who together with Jonathan Woodcock, Timothy Boyd and collaborators carried out the new trial. "This surprising finding that stimulating the innate immune system and modulating inflammation may be a new treatment approach and induced us to start a larger trial of Sargramostim in Alzheimer's disease with more participants treated over a longer time."
References:
Andreasson KI, Bachstetter AD, Colonna M, et al. Targeting innate immunity for neurodegenerative disorders of the central nervous system [published correction appears in J Neurochem. 2017 Apr;141(1):151]. J Neurochem. 2016;138(5):653-693. doi:10.1111/jnc.13667

McGeer PL, Rogers J, McGeer EG. Inflammation, anti-inflammatory agents and Alzheimer disease: the last 12 years. J Alzheimers Dis. 2006;9(3 Suppl):271-276. doi:10.3233/jad-2006-9s330

Boyd TD, Bennett SP, Mori T, et al. GM-CSF upregulated in rheumatoid arthritis reverses cognitive impairment and amyloidosis in Alzheimer mice. J Alzheimers Dis. 2010;21(2):507-518. doi:10.3233/JAD-2010-091471

Jim HS, Boyd TD, Booth-Jones M, Pidala J, Potter H. Granulocyte Macrophage Colony Stimulating Factor Treatment is Associated with Improved Cognition in Cancer Patients. Brain Disord Ther. 2012;1(1):1000101. doi:10.4172/bdt.1000101

Buschmann IR, Busch HJ, Mies G, Hossmann KA. Therapeutic induction of arteriogenesis in hypoperfused rat brain via granulocyte-macrophage colony-stimulating factor. Circulation. 2003;108(5):610-615. doi:10.1161/01.CIR.0000074209.17561.99

Taipa R, das Neves SP, Sousa AL, et al. Proinflammatory and anti-inflammatory cytokines in the CSF of patients with Alzheimer's disease and their correlation with cognitive decline. Neurobiol Aging. 2019;76:125-132. doi:10.1016/j.neurobiolaging.2018.12.019

Potter H, Woodcock JH, Boyd TD, et al. Safety and efficacy of sargramostim (GM-CSF) in the treatment of Alzheimer's disease. Alzheimers Dement (NY). 2021;7(1):e12158. Published 2021 Mar 24. doi:10.1002/trc2.12158