Can Mitochondrial Transplantation Work to Reverse Disease? Longevity Company Aims to Find Out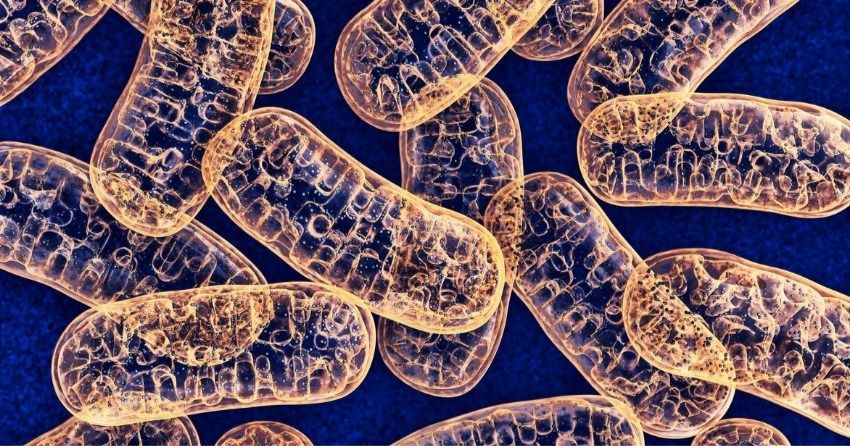 The company Cellvie received $5M in seed funding to advance their therapeutic mitochondrial transplant (TMT) technology. 

Mitochondrial dysfunction is at the root of aging and chronic diseases, as these cellular energy powerhouses play a crucial role in health and longevity. 

After receiving TMT treatment, 80% pediatric patients on heart-lung-support after suffering a cardiogenic shock experienced myocardial recovery.
This article was posted on Longevity Technology in January 2021:
Harvard spin-off Cellvie Inc has closed its $5M seed round led by Kizoo Technology Capital to advance its product pipeline, including a first application in rejuvenation. Kizoo leads $5M seed round at Harvard spin-off Cellvie in pursuit of new treatment modality: Therapeutic Mitochondria Transfer (TMT).

Mitochondria are intimately tied to the origin of complex life, the energy of the young and the decline of the old. As powerhouses of the cell, they generate most of the cellular energy and operate as critical intra-cellular communication nodes. Mitochondria dysfunction has been tied to a myriad of diseases, including neurodegenerative ailments such as Parkinson's and Alzheimer's, heart attacks and strokes, and age-related degeneration.

Cellvie was founded in the US in 2018 by Drs James McCully, Alexander Schueller, Pedro del Nido and Sitaram Emani and is headquartered close to Zürich, Switzerland. Dr McCully pioneered the approach of mitochondria augmentation and replacement at Harvard Medical School and the team has now set out to leverage the therapeutic potential of mitochondria for a new treatment modality in ischemia-reperfusion injury, aging and beyond.

Mitochondria play a crucial role in the aging process, activating factors and metabolic pathways involved in longevity. Their dysfunction impacts on both lifespan and healthspan.

"But treating mitochondria has proven to be an arduous challenge," said McCully, who is also Associate Professor of Surgery at Boston's Children's Hospital and Harvard Medical School. "That is why we turned to introducing healthy, viable mitochondria into cells where these organelles are impaired. To great effect. We can sustainably reinvigorate cells' failing energy metabolism."

The potential of TMT was recently demonstrated in a clinical investigation at Boston Children's Hospital; paediatric patients on heart-lung-support after suffering a cardiogenic shock received the treatment to revitalise their heart muscle. 80% of these children experienced myocardial recovery, which compares with an expected 29%, as reported in a publication forthcoming in The Journal of Thoracic and Cardiovascular Surgery.

"The implications of our findings are groundbreaking. We may have the chance to bring about a new treatment modality," said Dr Alexander Schueller, founder and CEO of Cellvie. "The investment will enable us to pursue the platform broadly, including a first application in aging, where the need for mitochondria-recovery is particularly dear."

"We believe it is time to approach the problem from a different angle … we are hopeful to make a difference in this field."
​
To date, Cellvie has focused primarily on ischemia-reperfusion injury (IRI), which manifests itself whenever the blood flow to a part of the body is interrupted and subsequently reintroduced. Well-known medical conditions causing IRI include heart attacks, strokes and organ transplantation. Cellvie is also pursuing an indication in organ transplantation, for which the FDA awarded orphan drug designation in 2020. The capital injection will be employed for preparing for market, expanding Cellvie's product pipeline and to prepare an IND submission for a clinical study in kidney transplantation.

Longevity.Technology spoke to Dr Schueller to find out the impetus for TMT. "After the many failed attempts to drug mitochondria, we believe it is time to approach the problem from a different angle," he told us. "Therapeutic mitochondria transfer was shown to reinvigorate the cell energy metabolism by means of mitochondria augmentation and replacement. With loss of mitochondria function or mass recurrent themes in aging-related degeneration, we are hopeful to make a difference in this field."

Kizoo is part of the Forever Healthy Group and supports the creation of start-ups turning research on the root causes of aging into therapies and services for human application. Investments include Cellvie, Underdog, Revel Pharmaceuticals, Elevian, Oisin Biotechnologies, LIfT BioSiences, MAIA Biotechnology, FoxBio and Turn.bio.

"We were immediately attracted to the potential of Cellvie's approach to emerge as a novel category of medicines," said Frank Schueler, Managing Director at Kizoo Technology Capital. "With mitochondria dysfunction a common denominator to disease and aging alike, Cellvie's ability to affect the cell energy metabolism may pave the road to address hitherto intractable human ailments". Frank Schueler will join the company's Board of Directors.