How to Protect Your Mental Health During Quarantine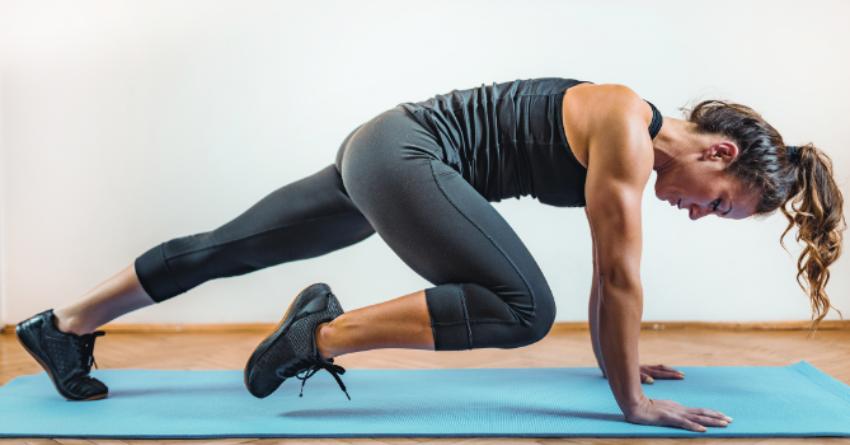 In the midst of a global pandemic, it's hard not to spend all of your time worrying about the state of the world. But all of that stress takes its toll on you, both mentally and physically, especially when you can't easily leave the house to clear your head. During this unprecedented time, here are simple things you can do at home to protect your mental health.
Protecting Your Mental Health
1. Sweat it Out
There's a clear link between exercise and mental health benefits such as reduced anxiety, boosted mood and improved brain function. But with gyms and fitness studios closed, and limited ability to get out of the house, it's harder to fit in a really good workout. Luckily, there are plenty of videos with workouts you can do at home with no equipment. Take it easy on yourself with a 15-minute beginner workout, take it further with a 20-minute Pilates class, or go hard with a 30-minute High Intensity Interval Training (HIIT) class. 
2. Stretch Your Muscles to Calm Your Mind
Aside from the stress relief that comes with dedicating some quiet time for yourself on a yoga mat, there are proven mental benefits to a yoga practice. It calms the nervous system and reduces inflammation, which has been linked to triggering depression.  People who love yoga will happily spend 90 minutes going to their zen place in a studio class, but you can still reap the benefits with just a short daily practice. Try this 10-minute Yoga Full Body Stretch to set the tone for your day, or this 10-minute Evening Yoga Stretch to settle your mind at night.
3. Practice Mindfulness
If you've been meaning to try meditation, well, now is the time. You know that not all of your time spent in your home is restful and restorative. Carve out 10 minutes a day to cultivate silence and space in your brain, and you'll be amazed what a difference it makes. Headspace and Calm are subscription-based guided meditation apps that offer limited free meditations and a free trial of full access. If you'd rather go with something more visual, check out California's Monterey Bay Aquarium, which has been posting Morning MeditOcean videos of their jellyfish exhibits.
4. Add Aromatherapy to Your Environment
Among aromatherapy's many benefits, it can reduce stress and anxiety, and help you have better sleep. But you might not realize that you're using aromatherapy every day. Think of how brightened you feel when you cut into a fresh lemon or orange, or how relaxed you feel when you smell lavender. Citrus improves mood, and lavender is incredibly calming. You can distribute them through a diffuser — a blend of sweet orange and rosemary will lift your mood and help you focus at the same time — or put a few drops in a spray bottle of water for a DIY room spray. Also, essential oil shower steamers will turn your bathroom into a spa for just a few minutes, but those few minutes make a huge difference if you're feeling particularly bad at the moment.
5. Forest Bathe from Home
Forest bathing — the Japanese art of immersing yourself in nature as an act of mindfulness — has been scientifically proven to reduce markers of depression, fatigue and anxiety. If you live near the woods, then you can probably get out to nature while still responsibly socially distancing. If you live in a more urban setting, though, you're going to have to get creative. Try a short Forest Bathing Meditation at home, and once you've gotten comfortable with being still, try a longer one.
6. Rebalance Your Energy
Energy work is controversial, even in the wellness space. Some people claim that energy work like reiki and sound bathing does wonders for their mental and physical state. Others think the lack of concrete evidence proves those modalities aren't effective. The truth is that if you're open to the possibility, and you want it to work, then you will probably feel some positive effects. If you go into it with a skeptical mindset, you probably won't. Test energy work out for yourself with a video of a guided reiki session or a sound bath meditation. 
7. Take A Technology Cleanse
Honestly, the best thing you can do for your mental health right now is to take a break from the constant cycle of bad news. Even if you just unplug for a little while each day, it will probably help you substantially to calm down and recenter yourself. Instagram and Facebook both offer settings to let you limit your activity time, and smartphones do the same thing. You can go into your settings and choose an amount of time per day you'll allow yourself to spend on social media. Apps like Flipd and Freedom allow you to set limits on your entire phone usage. Mobicip, while it's designed for parents to monitor kids' usage, can do the same thing for you and your computer time.
It's no doubt these are certainly difficult and unpredictable times. But with a dose of creativity and a bit of trial and error, you can still find ways to do the thing you love and preserve your mental health in the process. 
References:
Sharma A, Madaan V, Petty FD. Exercise for mental health. Prim Care Companion J Clin Psychiatry. 2006;8(2):106. doi:10.4088/pcc.v08n0208a
Li Q, Kobayashi M, Kumeda S, et al. Effects of Forest Bathing on Cardiovascular and Metabolic Parameters in Middle-Aged Males. Evid Based Complement Alternat Med. 2016;2016:2587381. doi:10.1155/2016/2587381