Relieving Age-Related Body Discomfort: Why WokVel® + Longvida® Makes Sense for Longevity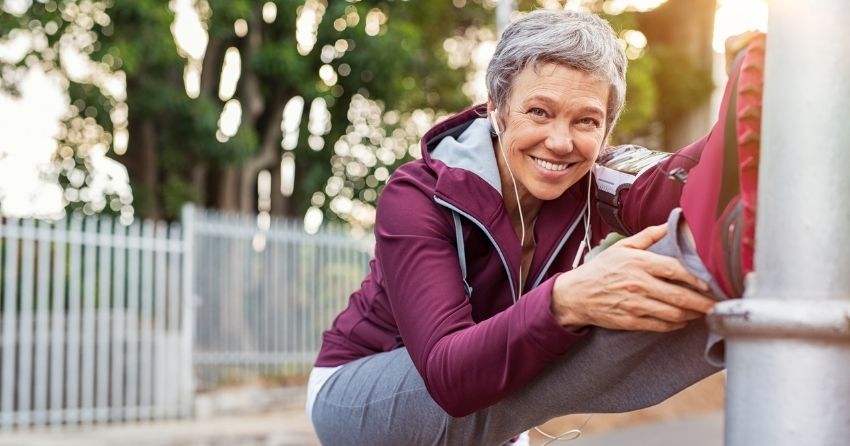 As we age, we're not necessarily aware of the slow, steady decline of our bodies, until one day we're stopped by the creaking of joints, aching of muscles, or sagging of skin. And those are among the things we can see and feel; there's just as much aging going on under the hood that flies under our radar. But that doesn't mean you can't take action to keep the discomfort of some of this deterioration at bay to thrive longer in life.
Branded Botanicals for Aging Relief
People have used traditional herbs to comfort the body for thousands of years. In some botanicals, benefits extend beyond soothing relief: they can heal and nourish to support healthy function for the long haul.
But herbal remedies have disadvantages. They can be hard to absorb, with active ingredients that may fluctuate from serving to serving. That's where branded ingredients come in.
Found in premium supplements, branded ingredients often use patented technologies to enhance the effects of ancient herbs — boosting their absorption, bioavailability, and potency. Also, human clinical trials have tested some branded ingredients, offering solid evidence of safety and efficacy.
How does this combat aging? Two branded ingredients, in particular, appear poised to help the quality of life by supplying joint-and-muscle-soothing botanicals in concentrated, bioavailable forms.
In theory, these two ingredients — WokVel® (Boswellia serrata) and Longvida® (turmeric) – combine into a formula that fits any supplement taker's wish list: Easy on the stomach, no harsh side effects, safe for long-term use, and effective at easing body discomfort.
Let's take a closer look at these innovations.
WokVel®
What is it?
A tree resin from Boswellia serrata, also known as Indian Frankincense or Guggul in Ayurvedic wellness practices.
What does it do?
Boswellia supplies joint-soothing active ingredients known as boswellic acids.
How Does WokVel® make Boswellia better?
Boswellia is an amazing herb prized for its wellness benefits for centuries. Modern evidence suggests that Boswellia has many benefits, but there is one major drawback: Our bodies don't do a good job of absorbing Boswellia's active boswellic acids, leading to low bioavailability (1). This means if you take Boswellia, its active compounds may not reach the bloodstream in sufficient amounts to bring any benefits.
Recognizing Boswellia's vast potential if it were properly absorbed, scientists have developed advanced "branded" forms designed for peak bioavailability. WokVel® is one of these forms. WokVel®'s claim to fame is that it uses patented processing techniques that yield a highly bioavailable form of Boswellia serrata -— potentially optimizing its soothing bio-activities for joint, muscle, and connective tissue comfort. Plain, hard-to-absorb Boswellia has been used successfully for a long time. If WokVel® can take this traditional herbal and make it significantly more absorbable, will its body-soothing benefits multiply? 
Some research seems to back this idea. One randomized trial investigated how WokVel® measured up against a nonsteroidal anti-inflammatory drug (NSAID), such as Acetaminophen or Ibuprofen, in a pool of 66 patients between the ages of 40 and 70 with knee problems and joint discomfort. Researchers found that a 32-week course of 333 mg of WokVel® daily was associated with significant improvements in knee function and comfort. Researchers also noted that WokVel® continued working even after supplementation stopped — a distinction they deemed important, was well-tolerated and brought no significant side effects (2).
WokVel® may also be advantageous because even though it processes Boswellia to make it bioavailable, it doesn't alter the resin's nutrient profile. WokVel® is standardized to 40% boswellic acids in naturally occurring ratios. This ensures users get a mirror image of the botanical nutrition that's made Boswellia serrata resin an Ayurvedic health legend.
Longvida®
What is it?
Turmeric, an ancient golden spice famed for its place in Indian cuisine and Ayurvedic health traditions.
What does it do?
Turmeric supplies curcumin (a complex of curcuminoids), an active ingredient with "soothing antioxidant" properties.
How Does Longvida® make turmeric better?
Turmeric is an ancient herbal with tremendous health potential, but it has key challenges to overcome. First, dried turmeric root only supplies a relatively low 2%-5% of the active ingredient that brings health benefits called curcumin (3). Next, like Boswellia, turmeric's active curcuminoid compounds are notoriously difficult to absorb, and high intake to achieve therapeutic levels may bring on "gastric distress" side effects.
Longvida® was developed to overcome these limitations and unlock curcumin's full potential. A patented form of turmeric, Longvida® presents active curcuminoids formulated with patented SLCP™ Technology that boosts bioavailability by a factor of 285X. Short for "Solid Lipid Curcumin Particle" technology, SLCP™ protects curcuminoids against stomach acids, delivers curcuminoids to the optimal absorption point, and encourages free curcumin (the active form) to cross into the bloodstream. These bioavailability advantages enable Longvida® curcumin to circulate widely throughout the body, including joints and muscles. Here, Longvida®'s soothing antioxidant activity may help with both short-term relief and long-term healthy function.
Longvida® joint health research remains in very early stages, but plain curcumin has shown some apparent joint health benefits. In one study, 45 patients with joint problems received either 500 mg curcumin, NSAID, or a combination of both, and were evaluated for joint health. All groups experienced significant improvements, but the curcumin group was found to have the highest percentage of improvement across all measures of joint health. Noting that curcumin was safe and free of side effects, the researchers dubbed curcumin a "superior" therapy for joint health (4). This study seems promising — even though it used plain, hard-to-absorb curcumin. Imagine what the results might have been with Longvida®, which makes curcumin 285X more bioavailable.
Boswellia and Turmeric: Better Together?
In Boswellia and turmeric, we have two traditional herbal therapies for joint health that seem to work well when taken alone. But the real potential of these herbs may be realized when people take them together, as one research study suggests. In a study of 28 subjects with joint problems, half took a 500 mg Boswellia + Turmeric combo formula twice a day for twelve weeks; the rest took 100 mg NSAID. At the study's end, researchers reported that the herbal combo formula was well-tolerated and effective. In fact, they said it outperformed the NSAID, with greater improvements in pain, walking distance, and joint tenderness (5).
Find WokVel® PLUS Longvida® in ProHealth's Optimized Curcumin Body & Joint®
ProHealth has designed a formula to bring you the legendary and complementary joint health support of Boswellia and turmeric together — in advanced WokVel® and Longvida® forms that may multiply their beneficial activities. Called Optimized Curcumin Body & Joint®, this formula features:
WokVel® 666 mg: Safe, effective, and standardized to 40% boswellic acids, mirroring Boswellia's natural ratios.
Longvida® 400 mg: Patented SLCP™ (Solid Lipid Curcumin Particle) technology supplies active turmeric curcuminoids that are 285X more bioavailable than regular turmeric.
Traditional herbs for joint health may present alternative therapies for aging adults dealing with joint stiffness, aches, and swelling. Optimized Curcumin Body & Joint®, supplying two of the best joint-supportive botanicals in vastly advanced forms, may represent a novel way for people growing in age to get the soothing comfort they deserve — without the stomach complaints or other side effects that are sometimes associated with NSAID therapies.
References:
Krüger P, et al. Metabolism of Boswellic Acids in Vitro and in Vivo. DMD June 2008 vol. 36 no. 6 1135-1142.
Sontakke S, Thawani V, Pimpalkhute S, Kabra P, Babhulkar S, Hingorani L. Open, randomized, controlled clinical trial of Boswellia serrata extract as compared to valdecoxib in osteoarthritis of knee. Indian J Pharmacol 2007;39:27-9
Chandran B, Goel A. A randomized, pilot study to assess the efficacy and safety of curcumin in patients with active rheumatoid arthritis. Phytother Res. 2012 Nov;26(11):1719-25.
Kizhakkedath, R. Clinical evaluation of a formulation containing Curcuma longa and Boswellia serrata extracts in the management of knee osteoarthritis. Molecular Medicine Reports 8, no. 5 (2013): 1542-1548