Supplemental Ketone Called Beta-Hydroxybutyrate Bestows Brain-Boosting and Blood Flow Benefits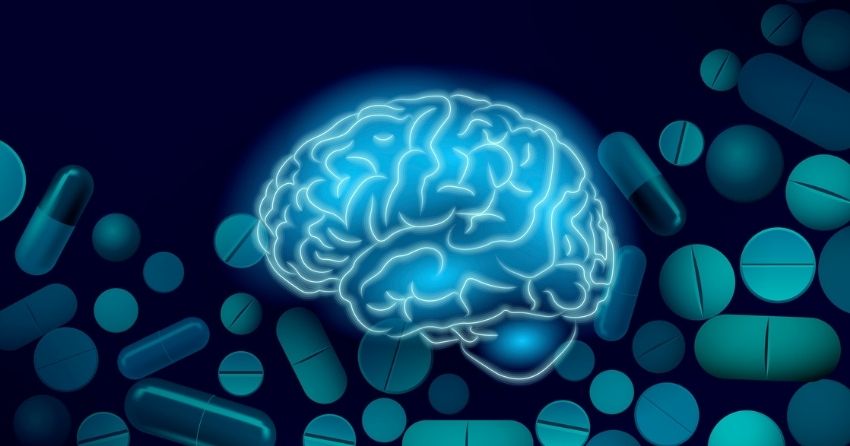 Although the increasingly popular ketogenic ('keto') diet seems to be the latest fad diet du jour, this eating pattern has been used therapeutically for over 100 years to treat seizure-related disorders in children. Typically composed of 5-10% of daily calories from carbohydrates, 10-20% from protein, and the remaining majority from fat, the keto diet has a few other purported benefits, including weight and fat loss for some. However, the diet can create nutrient deficiencies and is largely unsustainable, as the recommended carbohydrate recommendation is incredibly low — just one banana will exceed your daily limit. 
While many people use keto to lose weight while still being able to load up on butter, bacon, and Brie, scientists have been investigating behind the scenes how this diet affects brain function, namely through the production of compounds called ketones. Now, researchers find that there may be an easier way to get the brain-related benefits of a ketogenic diet without having to give bread and bagels the boot. In a recent study published in The Journal of Physiology, Walsh and colleagues find that a supplement containing a specific ketone called beta-hydroxybutyrate protects and supports brain health in overweight or obese adults, who are at increased risk of poor cognitive function with age.
Kicking Glucose to the Curb with Ketones
People carrying excess weight are more likely to develop poor brain health and cognition, partially due to reduced blood flow to the brain. Cerebral blood flow (CBF) is unsurprisingly crucial to the health of our brains, providing necessary nutrients, oxygen, and support to memory, cognition, and neuron growth.
An underlying mechanism linking excess weight and low CBF is dysregulated glucose (sugar) control, which is associated with metabolic disorders and poor cognition. Our body prefers to use glucose as its primary energy source; however, restricting glucose intake — like with a ketogenic diet — forces it to look for alternative fuel sources, such as fat. When fat breaks down in the body, compounds called ketone bodies are produced in a state called ketosis and can be used by our brain, heart, and muscles for energy.
One of the primary ketones that we produce in times of low carbohydrate intake is beta-hydroxybutyrate (BHB). While other research has found that BHB supplementation improves cognitive function, memory, and cerebral blood flow, these studies generally assess short-term or one-time ketone use rather than a weeks-long supplementation study. This led Walsh and colleagues to wonder whether taking BHB in supplemental form for more extended periods could produce the same brain-boosting and blood flow-promoting effects.
Ketones Cater to Cerebral Blood Flow and Cognition
In this small 2-week study, 14 overweight or obese adults with an average age of 56 consumed a BHB-containing drink or a placebo three times per day before meals. This study was crossover by design, meaning the participants first took BHB or the placebo for two weeks, then were switched to the other treatment for another 14 days. Crossover studies allow researchers to compare individual responses to the supplement versus placebo in the same people.
Although there were no significant changes to fasting blood sugar or glucose control, the participants experienced improvements to cerebral blood flow and several markers of cognition after taking the ketone supplement. Fourteen days of supplementing with BHB before meals led to significant boosts to blood flow and function in three arteries that supply blood to the brain — the common carotid artery, internal carotid artery, and vertebral arteries. 
Blood flow from the carotid arteries supports the posterior cortex and cerebellum of the brain, regions associated with visual and sensory processing and balance control. Similarly, boosting blood flow through the vertebral arteries would support the brain's prefrontal cortex, encouraging higher-level tasks like impulse control, decision making, memory, and cognitive flexibility. 
The associations between increased cerebral blood flow and cognition were then validated in the next experiment, as ketone supplementation improved scores on a cognitive function test involving complex visual scanning and manual dexterity. This suggests that ketones like BHB may improve working memory — the type of memory that enables retaining information in a readily accessible form and supports planning, comprehension, reasoning, and problem-solving.
The Brain-Boosting Future of Beta-Hydroxybutyrate
The results from this study suggest that short-term ketone supplementation can increase cerebral blood flow, which may benefit some aspects of cognition in overweight or obese individuals. Plus, it provides support for the safety and tolerability of BHB supplements in these doses. 
However, although the study was longer than other research on BHB ketones, it still was only two weeks long and had a relatively small sample size. Future studies with more participants, longer terms, or higher doses are warranted to confirm the benefits of supplemental ketones on cognition and cerebral blood flow. As Dr. Jeremy Walsh, the first author of the study, concludes, "Once validated with a larger group of people, we expect that these supplements can be used to protect and improve brain health in [obese] people."
References: 
Walsh JJ, Caldwell HG, Neudorf H, Ainslie PN, Little JP. Short-term ketone monoester supplementation improves cerebral blood flow and cognition in obesity: A randomized cross-over trial [published online ahead of print, 2021 Oct 4]. J Physiol. 2021;10.1113/JP281988. doi:10.1113/JP281988