Supplementation in Elderly With Low Selenium and Coenzyme Q10 See Support to Heart Health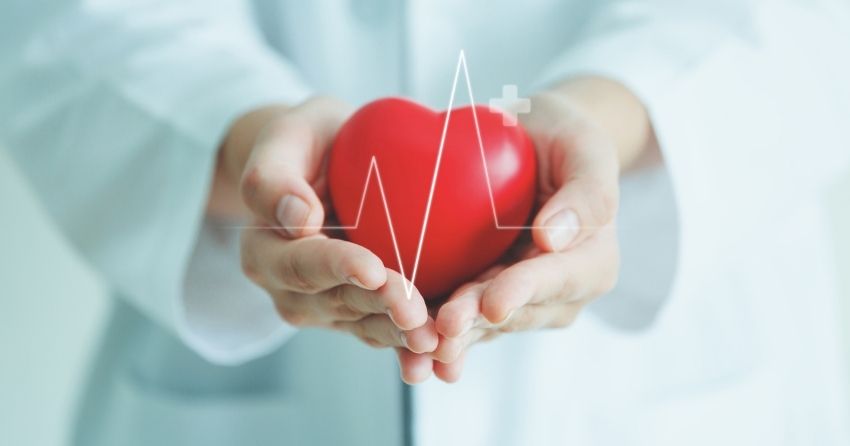 Below much of the Earth's surface is the soil used to grow fruits, vegetables, and grains that people consume either by eating directly or by ingesting plant-eating animals. But outside every window is a different blend of soil, giving rise to various plants with unique mixtures of minerals. An apple in California may not have the same nutrients as one grown in Cambodia, Chile, Copenhagen, or China.  
Selenium and coenzyme Q10 are both necessary for optimal cell function in the body and have synergistic antioxidant functions, working in the same metabolic pathway. Older adults living in geographical areas with low selenium content in the soil and food may be at increased risk of poor heart health. In European populations with low dietary selenium intakes due to the low selenium content in the soil, the body's production of coenzyme Q10 decreases as age increases. So, supplementation with selenium in European populations has been regarded as logical, as opposed to the status in the US, where the selenium soil content is generally high. 
In a four-year supplemental trial in elderly Swedes with a low selenium status, researchers from Linköping University found that ​​selenium and coenzyme Q10 supported healthy cardiac function and aging. These effects pointed to the importance of supplementation in those low in selenium and coenzyme Q10. 
Mind Your S's and Q's
Selenium and coenzyme Q10 work hand in hand to fight off oxidative stress in cells. The trace element selenium can be found in all living cells and acts through antioxidant enzymes called selenoproteins. Coenzyme Q10 is a powerful antioxidant that reduces the inflammatory response and is also needed for the optimal functioning of selenoproteins. But our production of coenzyme Q10 decreases continually after the age of 20, with production in the heart reducing by half at the age of 80. Moreover, a deficiency of selenium could influence the ability to obtain adequate concentrations of active coenzyme Q10 in cellular compartments.
Selenium and Coenzyme Q10 Supplementation Supports Heart Health in Mineral Deficient Older Adults
There are some studies where interventions have been performed using a multi-supplement approach, where selenium and coenzyme Q10 have been part of the mixture given. These interventions have supported heart health and function and improvements to perceived quality of life. But this is the first conclusive study where the supplementation of only selenium and coenzyme Q10 has been examined in a population with low selenium levels over a considerable length of time. 
Here, four years of supplementation with combined selenium and coenzyme Q10 performed in elderly community-living Swedish subjects showed effects even after ten years from the study start. These substantial and long-lasting clinical effects showed that selenium and coenzyme Q10 supplementation in elderly individuals with low levels of these compounds support heart health. From these findings, Alehagen and colleagues demonstrated that supplementation with selenium and coenzyme Q10 could significantly reduce the level of biomarkers of inflammation, oxidative stress, and tissue scarring.
To further explore how these clinical results came about, the Scandinavian research team conducted a secondary analysis to identify a model of possible mechanisms. From the model, Alehagen and colleagues could deduce that lower selenium concentration was linked to higher inflammatory activity and biomarkers of oxidative stress. Furthermore, suboptimal selenium status was accompanied by a higher level of fibrosis (scarring) and increased heart wall tension, which influences the risk of cardiovascular mortality. The model was validated using data obtained after 48 months of intervention. Thus, the model shows that in individuals with low selenium and coenzyme Q10 concentration, supplementation with the two substances makes a difference in inflammation, oxidative stress, tissue scarring, and heart health.

Stocking Up On Selenium and Coenzyme Q10
While this study had a relatively small sample size, the follow-up period was long, up to 12 years, and the analyses consisted of several evaluated variables. The significant results obtained from the many different evaluations confirm that obvious effects do occur from the intervention. It seems that the lower the selenium intake prior to supplementation, the more powerful results of the intervention. The researchers propose a large-scale, long-term intervention study in another population with comparable baseline selenium values and use of the same type of intervention. 
References:
Alehagen U, Johansson P, Svensson E, Aaseth J, Alexander J. Improved cardiovascular health by supplementation with selenium and coenzyme Q10: applying structural equation modelling (SEM) to clinical outcomes and biomarkers to explore underlying mechanisms in a prospective randomized double-blind placebo-controlled intervention project in Sweden. Eur J Nutr. 2022;10.1007/s00394-022-02876-1. doi:10.1007/s00394-022-02876-1