The Attack of the Thanksgiving Turkey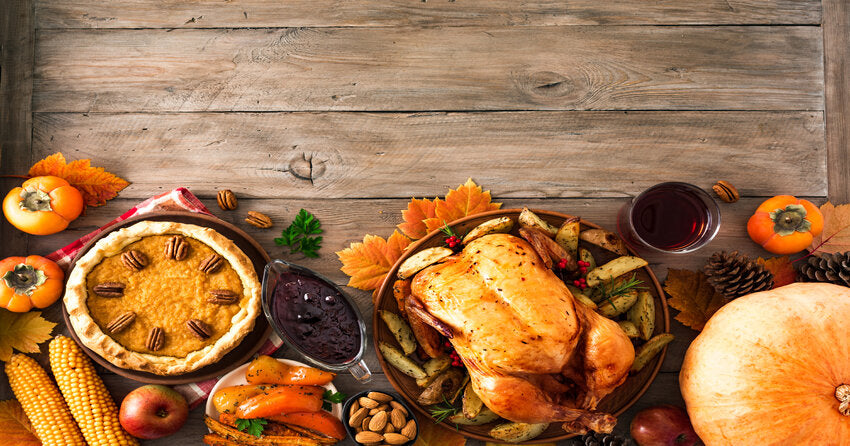 The family cook has spent the last few days preparing for the traditional Thanksgiving feast. The bird is roasted, the yams are baked, and the stuffing is stuffed. Everything is perfect. Or is it? Later, the whole family is trying to see who can make it to the bathroom first. Welcome to a cook's worst nightmare: food poisoning.
According to Martha Barclay, Western Illinois University's department of dietetics, fashion merchandising and hospitality professor and food sanitation expert, Thanksgiving is the top holiday for food-related illnesses.
"Eighty percent of food safety issues are in our homes, and these issues are magnified around the holidays as more food is prepared and more people are in the kitchen," Barclay said.
Barclay is a stickler for food safety. So much so in fact that she has created a food safety curriculum for children in grades K-8 and is currently developing the curriculum to fit the teenage population – since so many work in the food industry – and low income and low literacy populations. She has a few tips to share for those preparing this year's holiday meal:
Before preparing food -- during the holidays and anytime, wash your hands thoroughly. Our hands transmit germs to everything we touch. If you have plastic gloves available, wear them during preparation. Your hands will stay clean and food products will be protected. Just remember to change the gloves when they become soiled.
If you don't feel well, let someone else do the cooking!
Thaw the turkey in the refrigerator. Plan ahead as the turkey may have to thaw in the refrigerator for several days. Thawing it in the refrigerator reduces the growth rate of micro-organisms that may make people ill if thawed with another method.
Don't pass the stuffing if it has been stuffed in the bird! Cook the stuffing in a separate baking dish or pan to ensure that it cooks completely. When stuffed in a turkey, it may take hours for the stuffing to heat to temperature and begin cooking.
For all foods that are prepared and cooked, it's a good idea to test them for doneness using a thermometer. This also ensures that the food is cooked to the proper temperature. Remember to cook those turkeys to 165 degrees F!
Once the food is cooked, served, and eaten, the safety concerns still aren't over. Refrigerate the leftovers. Do not let them sit out at room temperature. Within 2-4 hours after cooking, food can become the meals for germs that can make someone very ill.
Stay safe and Happy Thanksgiving!
This article was first published on ProHealth.com on November 6, 2002.