Inter-Generational Guts: NMN Is More Effective Than Exercise In Improving Metabolic Dysfunction In Offspring of Obese Female Mice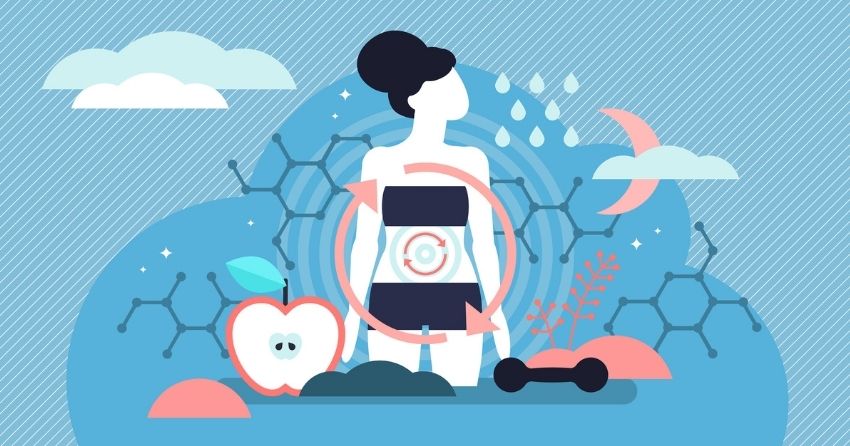 Recent studies on maternal obesity have revealed the alarming metabolic impact on offspring. This includes the increased risk for obesity, highlighting the importance of testing interventions in obese females.
Researchers from the University of New South Wales and Harvard Medical School found that nicotinamide mononucleotide (NMN) had stronger effects than exercise on liver fat metabolism in obese female mice. What's more, these effects were more pronounced in the offspring of these obese female mice. This work encourages further study to confirm the suitability of NMN for use in reversing metabolic dysfunction linked to programming by maternal obesity.
NAD+ is at the core of metabolism
Previous studies have implicated dysfunction of the cell's power generators (mitochondria) as a key mechanism mediating obesity-related diseases, like fatty liver disease. Consequently, interventions that alter mitochondrial quantity, quality, and function have been proposed as an option for combating obesity-related disease.
Exercise can upregulate the activity of mitochondria through increased nicotinamide adenine dinucleotide (NAD+) — a molecule critical for a multitude of cell functions including transforming fuel into energy. Physical exercise can increase NAD+ levels in metabolic organs and improve mitochondrial biogenesis and function. This is important because NAD+ levels fall with age and obesity.
NAD+ levels can also be elevated with supplementation of precursor molecules, such as NMN. Supplementing mice with NMN can increase NAD+ levels and ameliorate glucose intolerance in mice with diabetes or of old age.
NMN increases NAD+ levels in muscle and liver
Given the growing obesity rates in women of childbearing age and the effects of maternal obesity on the next generation, Uddin and colleagues examined the effects of treadmill exercise and NMN in female mice fed high-fat diets and their offspring. In addition to weight gain, fat generation, and glucose tolerance, they also included indices of metabolic and mitochondrial function in two key metabolic organs, muscle and liver. 
Both NMN and exercise induced considerable physiological and metabolic changes that are consistent with amelioration of obesity-related characteristics. As expected, obesity impacted the levels of NAD+ in the muscle and liver of female mice fed high-fat diets. NMN supplementation increased NAD+ levels to a greater degree in the liver than muscle, suggesting a greater impact of NMN supplementation in the liver. In the muscle of obese mice, but not the liver, exercise increased NAD+. 
Can NMN treat obesity and fatty liver disease?
Interesting differences emerged between these two interventions when Uddin and colleagues examined the underlying markers of mitochondrial biology in muscle and liver. The two interventions have tissue-specific differences in their alteration of mitochondrial biogenesis and function.
Of note, in response to high-fat diets in both mothers and offspring, Uddin and colleagues observed increased triglyceride accumulation in the liver, an indicator of major metabolic impairment. NMN supplementation partially reversed liver triglyceride accumulation. The significant decrease in liver mass and triglyceride content of mice fed a high-fat diet following NMN supplementation suggest that NMN intervention is likely to increase the metabolism of fats.
Exercise and NMN supplementation had tissue-specific differences in their alteration of mitochondrial biogenesis and function. For example, NMN had greater changes of markers of mitochondrial function in the liver, whereas the effects of exercise were more pronounced in muscle.
These differences have implications for the potential use of NMN for the treatment of obesity or fatty liver. Given that NMN treatment resulted in greater changes in markers of mitochondrial function in liver than muscle, NAD+ precursor-based therapies may be more effective for treatment of obesity-associated liver diseases, like non-alcoholic fatty liver disease.
References: 
Wang L, Chen Y, Wei J, et al. Administration of nicotinamide mononucleotide improves oocyte quality of obese mice. Cell Proliferation. 2022;55(11):e13303. doi:10.1111/cpr.13303