Preventing Diabetes to Promote Longevity: National Program Extends Lifespan in Prediabetic People By 4.4 Years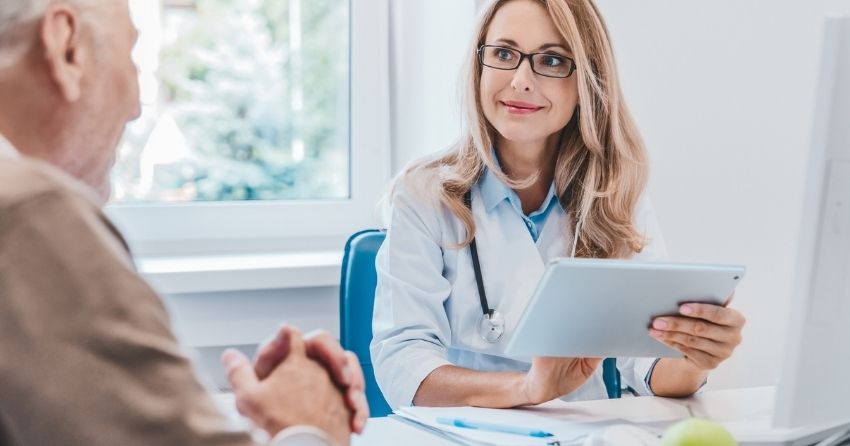 Despite the wide recognition of type 2 diabetes as one of our country's most significant health concerns, its precursor called prediabetes is somewhat of a hidden epidemic. Affecting one in three Americans, prediabetes is an internal alarm that your cells aren't responding properly to the foods you eat. Although the track from prediabetes to diabetes can be diverted and return to normal, this often isn't the case, as 9 out of 10 people with prediabetes don't even know they have the condition. With this lack of personal health knowledge and subsequent interventions, one-third of prediabetics will go on to develop type 2 diabetes within five years. 
To help people take control of their blood sugar health before it's too late, several programs have been developed to prevent prediabetes from turning into type 2 diabetes — including the National Diabetes Prevention Program (DPP). With this program, which includes lifestyle coaching, healthy eating, exercise, and weight loss support, thousands of people nationwide have prevented the progression of prediabetes into type 2 diabetes. 
In a recent case study published in Perspectives in Health Information Management, researchers out of West Virginia University School of Public Health find that participating in a diabetes prevention program extends lifespan by 4.4 quality-adjusted life-years — a measure of longevity that also takes into account physical, mental, social, and functional health factors. With these results, Baus and colleagues add to the evidence that preventing prediabetes from becoming type 2 diabetes is an invaluable way to promote health and extend longevity — without the need for medications, expensive supplements, or unsustainable fad diets.
Measuring the Hidden Epidemic of Prediabetes
Throughout the one-year program, prediabetic and overweight DPP participants receive approximately 24 hours of health instruction, coaching, and group support. According to nationwide surveys, these programs typically lower the risk of developing type 2 diabetes by more than half (58%), jumping up to 71% in people above age 65. 
Not only do these programs provide individual health guidance, but they also connect the patients with diabetes specialists, doctors, or community-based organizations to further support their health journey. As Baus states, "There's some frustration historically among providers who know their patients could benefit from extra support through prevention programs like this but do not have an easy mechanism to make the referrals, [and] know that patients are attending classes and know what the outcomes are over time."
In this case study, the research team focused on a cohort of prediabetic people in West Virginia — the state with the second-highest type 2 diabetes rates in the United States. As Baus and colleagues comment, "Identifying these at-risk individuals and connecting them with needed care is paramount for diabetes prevention."
Of the 320 participants in this study who completed a year-long DPP, the adults were primarily white, female, and aged 45 to 64. The main areas that the researchers measured were weight change, diabetes risk projections, medical costs, and quality-adjusted life-years (QALYs), which represent the quality and duration of life lived and indicate how much a health program can benefit someone.
The Benefits of Diabetes Prevention, From Pounds to Pennies
Significant weight loss was seen after one year of participating in the West Virginia DPP. At the start of the program, four out of five (80%) of the adults were obese, nearly one in five (19%) were overweight, and just a handful (less than 1%) were normal weight. The average participant lost 6.3% of their body weight, equating to 13.6 pounds per person. With the obesity rates dropping to 68%, these results show a clear association between participation in this healthy lifestyle program and weight loss. Plus, these adults were right in the middle of the CDC's recommendations that losing 5% to 7% of one's body weight translates to a risk reduction of developing type 2 diabetes by more than half.
The research team also analyzed how many projected cases of prediabetes would have progressed into type 2 diabetes with or without participating in the DPP. They calculated that, three years after completing the program, the risk of developing diabetes was reduced by 32%, compared to people who did not participate. 
Financially, medical costs also dropped and are projected to fall further with each passing year after completing the program. Baus and colleagues found that in the one-year period of the program, annual medical costs were reduced by $120 per person. Ten years after completing the DPP, these savings will add up to almost $1,000 per year. 
Lastly, they calculated the impact on lifespan by measuring QALYs. At three years post-intervention, it was estimated that the participants would have extended adjusted life-years by one year, which increased to 4.4 additional years at ten years after program completion. This potential lifespan boost is not insubstantial — that's over 35,000 extra hours that someone could gain to spend with family, share meals with friends, learn new skills, or support their community — all from simple lifestyle changes.
A Sweet Future for Diabetes Prevention Programs
Despite its lack of diversity (95% of the participants were white and 83% were female) and modest sample size, this case study provides evidence that programs designed to prevent prediabetes from progressing into diabetes also extend lifespan and reduce obesity — a prominent risk factor for all of the leading chronic diseases worldwide.
Although lifestyle changes — like eating healthy foods, monitoring blood sugar levels, limiting stress, and boosting exercise — are simple in theory, they can be daunting for many to execute and maintain. The coaching and group aspect of these diabetes prevention programs provides increased accountability and support, allowing for their overall success in markedly reducing the progression of prediabetes to diabetes. As summarized by lead author Dr. Baus, "Our state [West Virginia] has significant public health burden with prediabetes and diabetes, but we also have amazing, committed partners working to reverse that trend. Working together, we can do this." 
References: 
Baus A, Shawley-Brzoska S, Wright J, Carey S, et al. Informatics-Supported Diabetes Prevention Programming in West Virginia. Perspectives in Health Information Management. 2021; 18, Issue 2 (Spring).