Intestinal Aging and How Antioxidants Pterostilbene and Resveratrol Help Your Cells Fight Back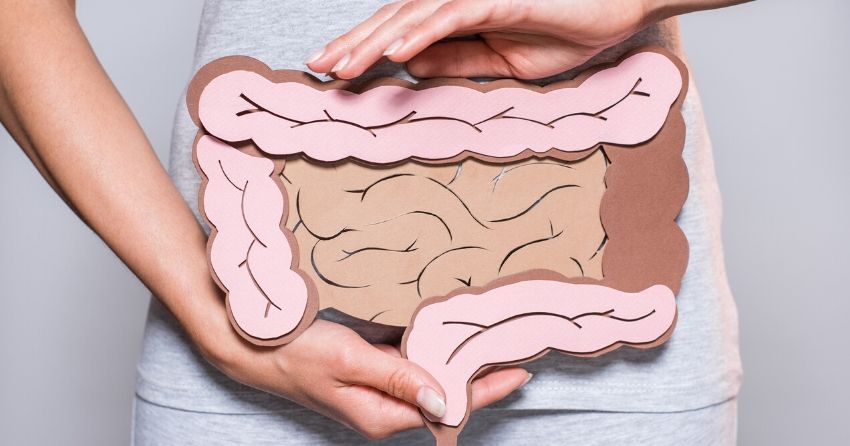 Many of us notice that our metabolism and digestion change as we grow older. From not being able to eat the same foods we used to binge on when we were younger, to piling on the Metamucil powder when things aren't so regular, our guts show signs of aging just like the rest of our bodies. 
The intestine's intricate twists, folds, and thin lining that structure and separate our guts from the rest of our bodies get damaged as we grow older. This unraveling of intestinal health is greatly affected by oxidative stress — the accumulation of harmful and damaging compounds called free radicals or reactive oxygen species (ROS) with inadequate antioxidants to neutralize them. In a recent study published in the journal Free Radical Biology and Medicine, Chen and colleagues focus on improving intestinal health by comparing two antioxidant plant compounds, resveratrol and pterostilbene — finding that pterostilbene comes out on top when it comes to our guts. 
How Oxidative Stress Impedes Intestinal Health
We eat to fuel our bodies with energy, and the parts that mediate the process are no exceptions. The intestines have high energy demands — after all, they do constantly work to digest, absorb, and metabolize the food we eat. This need for energy causes our intestinal cells to contain large quantities of mitochondria, our cells' energy powerhouses. However, increased oxidative stress is a driver of mitochondrial dysfunction, which then creates more ROS and perpetuates a vicious and damaging cycle.
Chen and colleagues looked at two plant-based molecules, resveratrol and pterostilbene, that provide antioxidant action to the age-related perpetual sequence of declining gut health. These two compounds are closely related, with resveratrol being found primarily in red grapes and wine, and pterostilbene occurring in berries and nuts. 
The benefits of these polyphenols are thought to act through the protein sirtuin-1 (SIRT1). Natural compounds like resveratrol and pterostilbene activate SIRT1, which plays an essential role in modulating cellular and mitochondrial health — and, therefore, is thought to be involved with longevity. However, whether boosting SIRT1 activity via resveratrol and pterostilbene can preserve intestinal health with age has yet to be explored — until now, with this recent research authored by Chen and colleagues.
Proving the Potency of Pterostilbene
Chen and colleagues first looked at the effects of resveratrol and pterostilbene in a group of young pigs. They induced oxidative stress in the animals, leading to poor intestinal health, including the destruction of the gut's mucosal lining, shortening of their intestinal villi — tiny finger-like projections that line the inside of the small intestine and facilitate nutrient absorption — and higher programmed death rates of intestinal cells called enterocytes. Both polyphenols significantly reduced enterocyte cell death, but only pterostilbene reversed the intestinal villi shortening and strengthened the gut lining.
Underlying these deteriorating effects were increased intestinal levels of the oxidative compound malondialdehyde (MDA) with decreased levels of the antioxidant enzymes superoxide dismutase (SOD) and glutathione peroxidase (GPX). While both resveratrol and pterostilbene reversed the low SOD activity, only pterostilbene increased GPX levels and inhibited the rise in MDA. 
The China-based research team then looked at how oxidative stress affected mitochondrial health in the piglets' large intestines, indicating how well the intestines would be able to generate energy from food to fuel the body. They found that this oxidative imbalance led to dramatically misshapen mitochondria with abnormal structures, causing reduced energy output and dysfunction. Resveratrol and pterostilbene effectively restored the damaged mitochondrial shapes, with pterostilbene proving to be more potent — it also boosted ATP (energy) levels and restored mitochondrial function in addition to the structure. 
Fighting Back on Cellular Stress
Next, Chen and colleagues moved from the piglets to oxidatively-stressed intestinal cell cultures. They reported that a lower dose of pterostilbene was as effective in fighting oxidative stress, mitochondrial dysfunction, and cell death as a higher dose of resveratrol. If these results translate to humans, it would mean that a lesser quantity of pterostilbene could get the same job done as higher amounts of resveratrol.
They also looked at how SIRT1 played a role in these processes. While the induction of oxidative stress in the intestinal cell culture inhibited SIRT1 activity, both pterostilbene and resveratrol effectively mitigated this decline. However, only pterostilbene was potent enough to also reverse the drop in SIRT1 seen in the pigs' intestines. 
It was verified that SIRT1 is the underlying mechanism behind these benefits, as neither polyphenol exhibited any benefit to cellular or mitochondrial health when SIRT1 was deleted. As Chen and colleagues state in their paper, "In all, we suspect that SIRT1 signaling pathway may act as a key regulator in the ability of [resveratrol] and [pterostilbene] to protect against oxidative stress-induced intestinal injury."
Resveratrol Vs. Pterostilbene: Who Wins?
This study indicates that poor intestinal health is dramatically aggravated by an increase in oxidative stress and mitochondrial dysfunction — two common characteristics of aging. Moreover, the polyphenols resveratrol and pterostilbene may be important compounds for combatting these dysfunctions — especially pterostilbene, likely due to its superior bioavailability, or the body's ability to readily absorb and utilize the compound.   
While both resveratrol and pterostilbene are commonly found in the diet, the amount present in foods is negligible compared to supplements. And, animal studies have found the bioavailability of pterostilbene to be four times that of resveratrol. However, the form of resveratrol is important to consider — research has found that trans-resveratrol is a more bioavailable form of the compound, which this study did not measure. Future research could assess the intestinal impacts of trans-resveratrol; for now, targeting SIRT1 activation to boost mitochondrial health and combat oxidative stress may present a new therapeutic option for supporting intestinal health at any age.
References: 
Chen Y, Zhang H, Ji S, et al. Resveratrol and its derivative pterostilbene attenuate oxidative stress-induced intestinal injury by improving mitochondrial redox homeostasis and function via SIRT1 signaling. Free Radic Biol Med. 2021;177:1-14. doi:10.1016/j.freeradbiomed.2021.10.011