Loving Your Liver: A Combination of NAD+-Nurturing, Metabolically-Magnifying, and Antioxidant-Augmenting Compounds Show Strong Support for Liver Health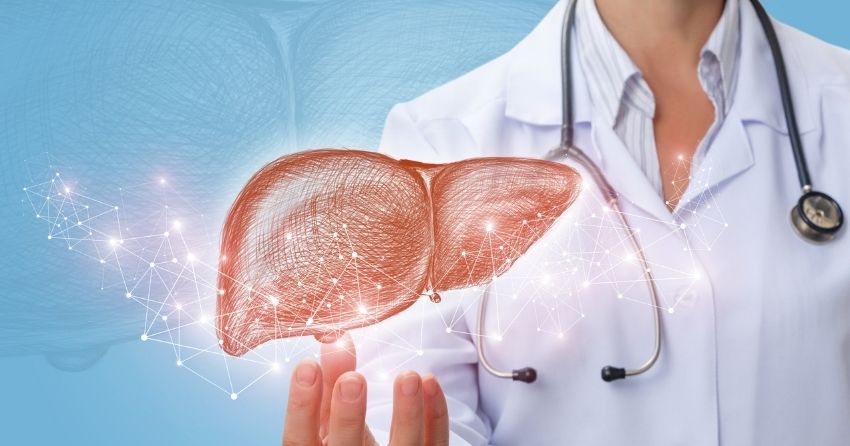 Performing countless critical functions — from neutralizing toxins and harmful compounds to metabolizing fat — our livers can take a hard hit as we age. Although conditions of poor liver health are complex in development, one factor may be oxidative stress — an accumulation of damaging compounds called reactive oxygen species. Oxidative stress in the liver can damage mitochondria — our cells' energy generators — and reduce metabolic function, especially the breakdown of fat. These alterations can ultimately cause irreversible stages of lost liver function, leading doctors to look to diet or lifestyle changes to prevent this damage.  
A research team in Spain proposed one such approach — a multi-ingredient supplement intended to stimulate metabolic and antioxidant pathways. Containing nicotinamide riboside, L-carnitine, N-acetyl cysteine, and betaine, this combination of compounds proved effective in supporting liver health and preventing the progression of deteriorating liver function.
The Characteristics of Four Liver-Loving Compounds 
There were four health-supporting compounds in this multi-ingredient supplement, which Quesada-Vázquez and colleagues referred to as 'metabolic cofactors.' Let's take a closer look at each of them: 
Nicotinamide riboside (NR):
This compound is a precursor to the essential compound NAD+ (nicotinamide adenine dinucleotide), a coenzyme that is required by every cell in the body but declines with age. Through its action in increasing NAD+ levels, NR is thought to boost mitochondrial function and fatty acid oxidation.
L-carnitine:
An amino acid that enhances fat uptake across the mitochondrial membrane, essentially aiding cells in processing dietary fat for energy.
N-acetyl cysteine (NAC):
NAC is a precursor to glutathione, our body's so-called 'master antioxidant,' in that it can be found in nearly every human cell. By increasing glutathione, NAC can reduce oxidative stress, thereby supporting mitochondrial health. 
Betaine:

Also known as trimethylglycine (TMG), betaine is considered a methyl donor, which supports liver health, detoxification, and cellular functioning. Betaine also reduces oxidative stress by promoting glutathione synthesis. 
As these compounds separately help fight back on many of the factors involved in deteriorating liver health, the Spanish research team predicted that combining them into a multi-ingredient supplement could act as a novel approach for supporting better liver function — and they were right.
Fighting Back on Lost Liver Health 
In this study, the research team looked at young male mice with poor liver function. They split them into three groups: a control group that ate normally, a second that ate a high-fat and high-sugar diet, and the treatment group, which received the metabolic cofactor supplement. 
The high-fat diet-fed mice exhibited progressively worsening signs of unhealthy livers, including increased liver weight, more severe levels of fat buildup, and inflammation. Four weeks of supplementing with the metabolic cofactors significantly improved or reversed these markers. These mice also exhibited lower liver enzymes, indicating less inflammation and damage to cells in the liver known as hepatocytes. 
The supplement-treated group showed lower liver fat levels, including reductions in cholesterol and fats known as triglycerides.  Deteriorating liver health is characterized by a buildup of fats in the liver and an inability to turn them into fuel; the metabolic cofactor supplement shows promise for rapidly improving these parameters. 
High-fat diet-fed mice also had increased levels of liver scarring — a significant marker of poor liver health characterized by an excessive accumulation of collagen proteins that create scar tissue; the supplement-treated mice prevented this scarring.
A healthier inflammatory response was seen in the treatment group, with lower levels of two pro-inflammatory compounds, interleukin-1-alpha (IL-1α) and tumor necrosis factor-alpha (TNF-α). Both of these compounds, known as cytokines, can increase inflammation and liver scarring. Lastly, markers of antioxidant activity — including levels of a critical enzyme involved in glutathione production — were lower in the high-fat diet-fed mice group and elevated in the supplement group, suggesting reduced levels of oxidative stress. 
NR, NAC, L-Carnitine, and Betaine Bolster Liver Health
This is the first study to use a combination of four bioactive cofactors — NR, NAC, L-carnitine, and betaine or TMG — as a possible dietary strategy to support liver health and reverse markers related to deteriorating liver function. Plus, the doses used with the treated mice were equivalent to relevant and achievable human clinical doses, suggesting that this multi-ingredient supplement could also support liver health in people. 
It's difficult to tease out which liver-related benefits can be attributed to which compound, as the researchers didn't compare the multi-ingredient supplement to each compound on their own. However, it's clear that the combination of boosting NAD+ levels, supporting mitochondrial function and fat metabolism, and increasing antioxidant activity is beneficial for promoting healthier livers. 
As the authors conclude in their paper, "Taken together, supplementation with this specific combination of metabolic cofactors ameliorates several features of [poor liver health], highlighting this treatment as a potential efficient therapy against this disease in humans."
References: 
Quesada-Vázquez S, Colom-Pellicer M, Navarro-Masip È, et al. Nutrients. 2021;13(10):3532. Published 2021 Oct 9. doi:10.3390/nu13103532