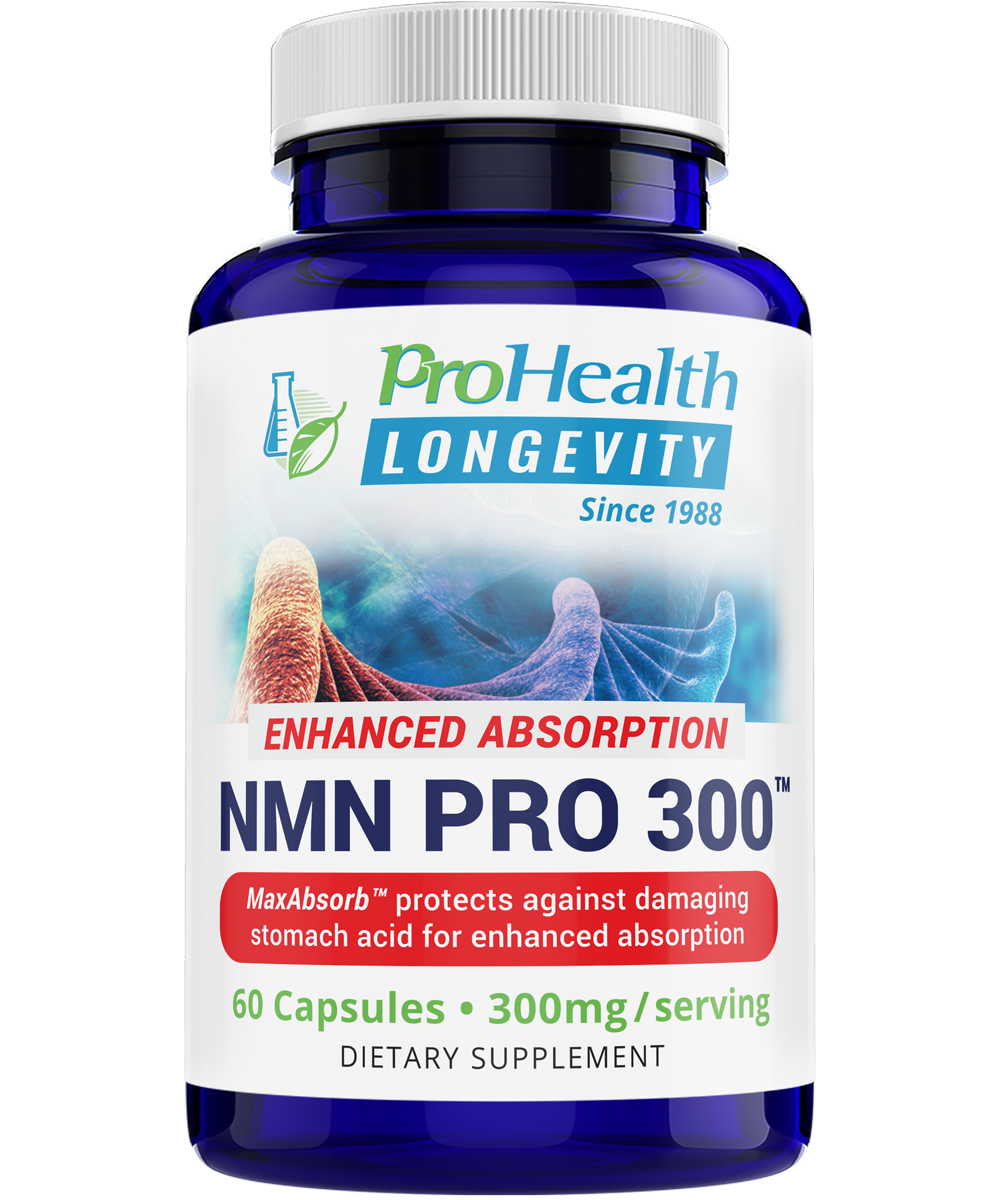 NMN Pro 300 Enhanced Absorption
NMN works by replenishing diminished NAD+ levels. NAD+ is found in every single cell in the body and is absolutely essential to life. Without NAD+, you cannot live. However, NAD+ levels naturally fall at a rate of about 1% per year, which means that by age 50, you have about half of the NAD+ you had in your youth. And if your NAD+ is not replenished, by the time you're 80, you'll only have about 20% of the NAD+ you started with.

Nicotinamide mononucleotide (NMN) is a derivative of the B-vitamin niacin that dramatically improves health and longevity by serving as a precursor to NAD+, a compound that plays a crucial role in energy production, metabolism, and gene expression in the body. When we boost NMN levels in the body, we can enhance the biosynthesis of NAD+ and alleviate symptoms associated with depletion of this crucial nutrient. In fact, NMN supplementation has been found to improve various parameters of health, including physical endurance and muscle strength, brain health, heart health, body weight, and gene expression.

NMN Pro 300 provides maximum absorption by focusing delivery into the small intestine's Slc12a8 NMN transporter sites, where NMN absorption is increased over 100 times.
HIGHEST QUALITY
NMN IN THE WORLD
Our triple lab-tested, pharmaceutical grade NMN (nicotinamide mononucleotide) is the only patented NMN in the world. It is made without any chemical solvents, unlike other NMN products, and is bottled in the USA in an FDA registered facility.
WHAT YOU NEED TO KNOW ABOUT THIS "MIRACLE MOLECULE"
Now for the first time in history, the possibility of extending your life is within reach. NMN, the crucial molecule that has enabled longevity researchers to routinely increase the lifespan of laboratory animals, is finally available for human supplementation. Consider the following:
Researchers have found that NMN helps boost energy metabolism, improves mitochondrial function, reverses vascular aging, protects brain cells, improves insulin sensitivity, repairs damaged DNA and extends lifespan in aging animals from 10% to 40%.
A 2020 study found that low-dose supplementation with NMN was able to restore fertility in aging female mice.
NAD+ directly activates sirtuins, the proteins in your body that regulate cellular health, inflammation and gene repair.
NAD+ enables energy from the foods you eat to be transferred to the cells throughout your body, promoting youthful vitality.
Scientists have found that NAD+ also helps to "turn off" the genes that accelerate the aging process.
NAD+ powers over 450 enzymes throughout the body. Without NAD+, scientists say a person cannot live more than 60 seconds.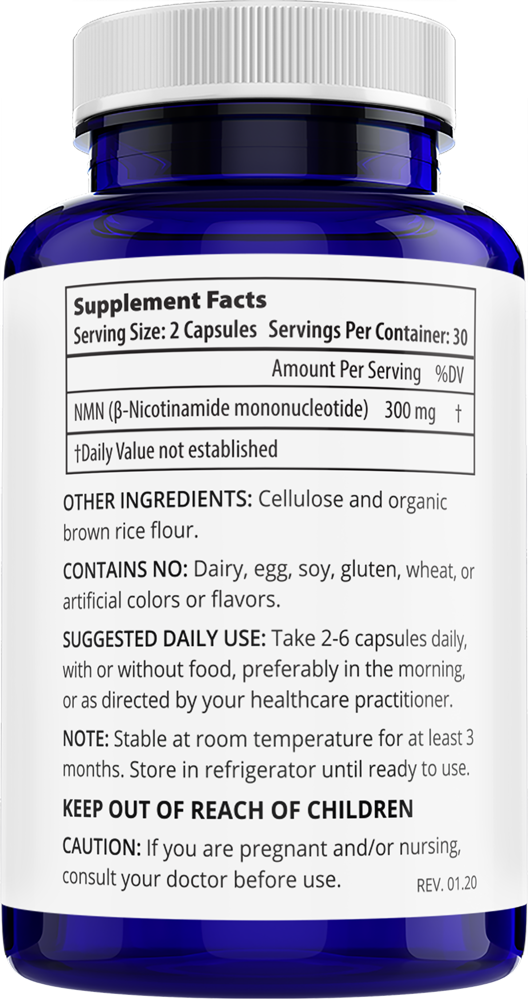 ProHealth Longevity is proud to offer you the highest quality NMN available anywhere. We go the extra mile to ensure that our products are absolutely pure and free of any chemical solvents or heavy metals. In a market that is flooded with questionable NMN products, ProHealth Longevity's NMN Pro Powder truly stands out in the crowd.
ProHealth uses only stabilized, pharmaceutical grade NMN, the purest NMN in the world.
Our products are manufactured in a climate-controlled FDA registered facility in the United States.
We use a solvent-free biocatalytic process that yields NMN of unparalleled purity.
NMN Pro is triple tested by independent third-party labs. We test at each stage of the production process to ensure that the NMN you receive is absolutely pure.
PROHEALTH'S TRIPLE-TESTING PROCESS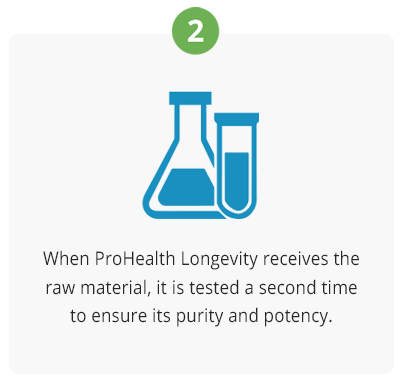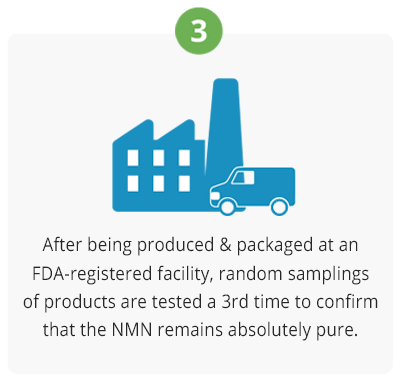 This was an independent, unsolicited evaluation. Dr. Stanfield has no affiliation with ProHealth or ProHealth Longevity, financial or otherwise, nor are there any other conflicts of interest.
MEDICAL DOCTOR RATES
PROHEALTH'S NMN PRO #1
Dr. Brad Stanfield, a medical doctor trained in New Zealand, evaluated the top six brands of NMN and chose ProHealth's NMN Pro as the best NMN available.